About Dala Horses

Through the years the hand-carved and hand-painted Dala Horse has become a symbol of authentic Swedish handicraft and one of Sweden's most popular souvenirs. The name comes from the horse's home province, Dalarna, in central Sweden. Most popular are the red-orange horses from the little village of Nusnäs near Mora.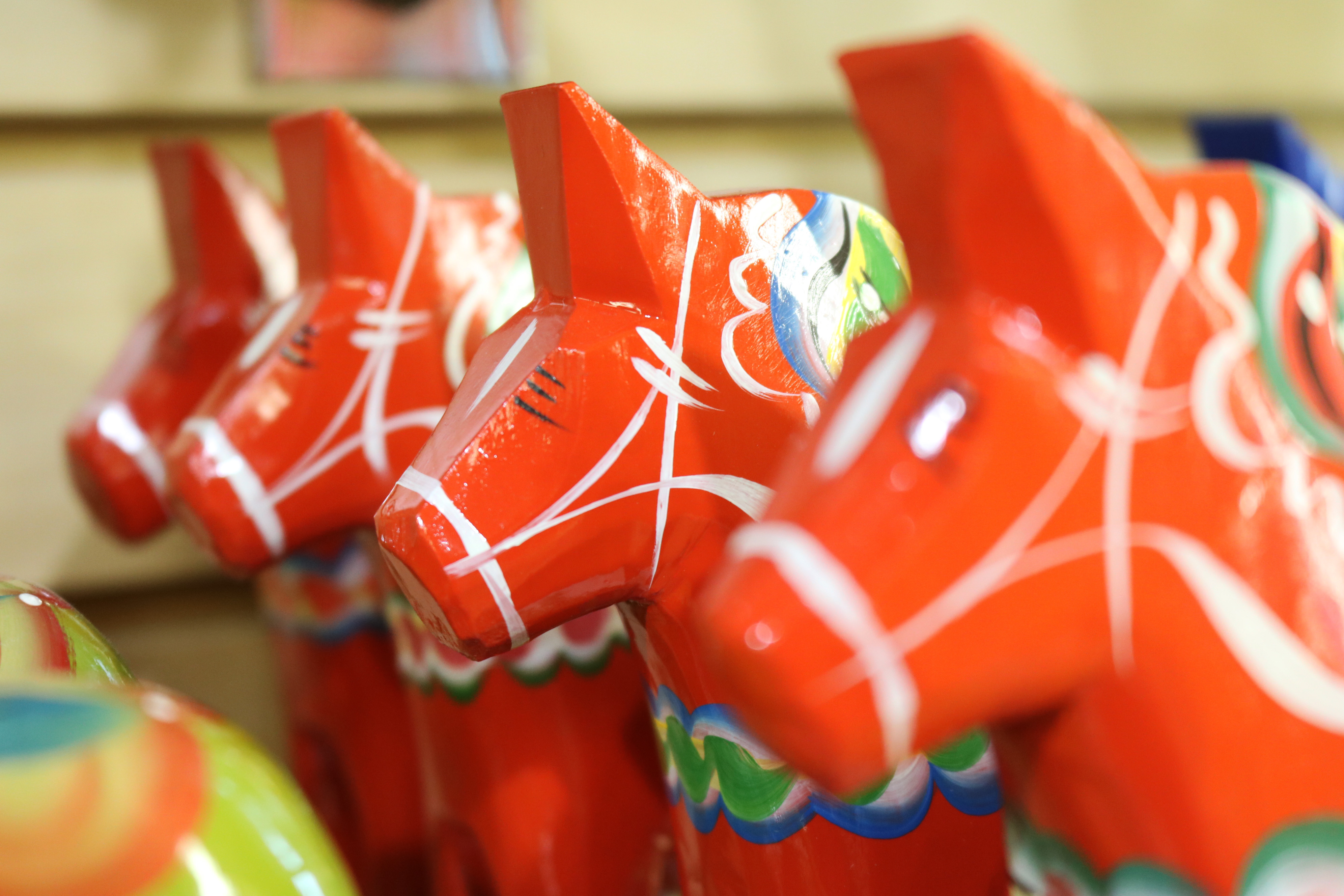 Since Viking Times, the horse has been considered a holy animal. In many cultures throughout history, wooden horses have been carved as children's toys. In central Sweden, wood scraps from the local furniture-making trade, paint-pigment from nearby copper mines, and long winter evenings bred the development of the Dala Horse. Traditions vary in giving credit to woodsmen and to soldiers for originating the craft. Dala Horses from the Nusnäs-Mora area first appeared with their familiar bright decoration in the 1800s when the kurbit, or flower patterned saddle, was regularly added to them. This design comes from the Biblical story in which Jonah sat outside the city of Ninevah and the Lord caused a Kurbit, or gourd vine, to grow up beside him to protect him from the desert sun.

The Dala Horse gained international popularity when it was chosen by the National Crafts Union for part of the Swedish display at the Paris Exposition in the mid-19th century. Skills for creating the Dala Horse have been passed from generation to generation, and today it is one of the few living folk traditions of Sweden. Men of the village carve the horses at home, bringing them to the main workshop to be painted by skilled artists there. Most Nusnäs-Mora Dala Horses are the traditional reddish color, but the same workshops also produce blue, black and natural horses. Other towns in the region are known for different colors and styles of horses.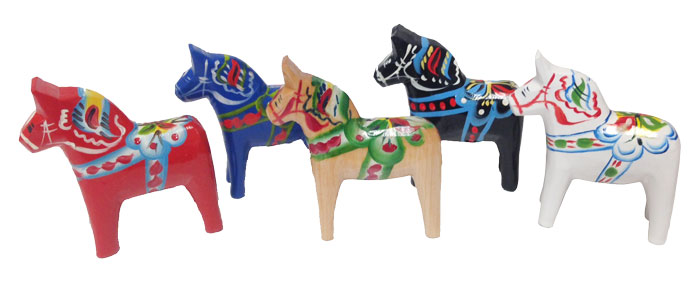 It seems appropriate that the Dala Horse was selected by the city of Lindsborg as its symbol of identity with Swedish customs. The practice of using a Dala Horse-shaped plaque at the entry of homes, bearing the address or family surname, was begun in Lindsborg by local artists in the early 1960s. Today the Dala Horse is recognized as an unofficial symbol of Sweden throughout Swedish-America.
Hemslojd (pronounced hem-sloyd) means "handicraft." Hemslöjd, Inc., opened in 1984 at the north end of downtown Lindsborg, Kansas, "Little Sweden, USA." At our workshop we make, decorate and personalize Dala Horse-shaped signs. We also create other Swedish-style wooden items, especially door harps, and we custom-etch glassware. You are invited to watch the craftsmen at work and visit our gift shop of Swedish and Scandinavian imports. Be sure to pick up a mail order catalog of our products.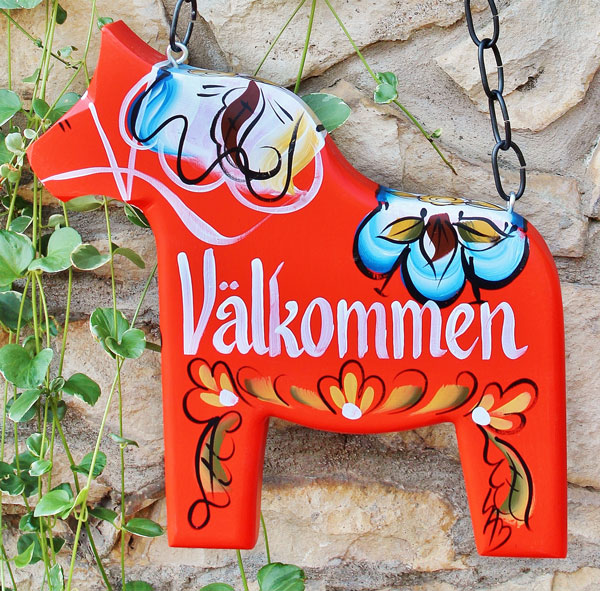 -3 Comments
Please log in to leave a comment.